Posted on: March 26, 2023, 11:27h. 
Last updated on: March 26, 2023, 11:27h.
The bad beats keep coming for the unlucky New York Yankees. Right-handed starting pitcher Luis Severino could send time on the IL with lat strain, and he's the third starting pitcher to suffer an injury since the start of Spring Training.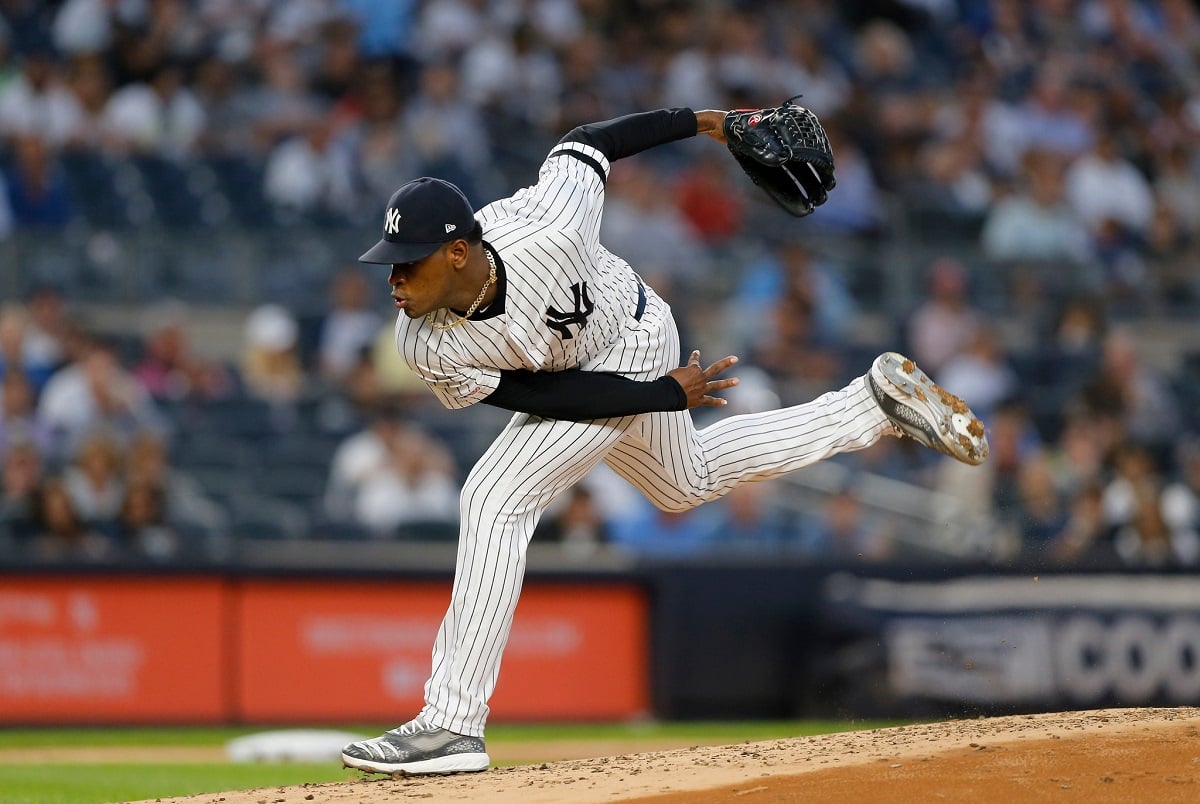 Severino sustained the same injury last season, which made him miss two months of action in 2022. The Yankees will shut down Severino for at least a week before the re-evaluate his status. However, reports out of Tampa suggest that the cautious Yankees do not want to rush Severino back to the mound, so he could begin the season on the IL.
Sevy felt some tightness in there," said manager Aaron Boone. "Friday, he went out to throw, and that tightness was still there enough that we wanted to get it looked at."
Severino is one of the most talented home-grown pitchers on the roster, but he's been plagued with the injury bug. Over the previous four seasons, he spent time on the IL with a groin, triceps, and shoulder injuries. He missed all of the 2020 season recovering from Tommy John surgery on his right arm, and appeared in just four games in 2021.
Since 2015, Severino appeared in 122 games and started 107 times for the Yankees. He has an overall record of 50-29 with a 3.39 ERA and 1.12 WHIP. In 2022, Severino started 19 games and went 7-3 with a 3.18 ERA and 1.00 WHIP.
Bronx ER: Another Day, Another Injury
When Spring Training began, Boone thought his biggest problem would be figuring out his starting rotation. He had seven pitchers vying for five sports, plus a handful of minor league prospects that were itching to make the roster.
After a serious rash of injuries, the Yankees are down three starting pitchers. Boone is now wondering on which minor-league hurler he'll gamble on when the regular season begins March 30.
Frankie Montas was the first starting pitcher to go down. Montas, a veteran righty acquired from the Oakland A's before last summer's trade deadline, underwent surgery to repair a torn labrum. He's expected to miss the rest of the season with a miniscule chance of returning after Labor Day.
The Yankees acquired free agent Carolos Rodon in the offseason. Left-handed starters are a premium in the big leagues, which is why Rodon fetched a high price on the open market. Rodon has a strained forearm on his throwing arm, but the Yankees shut him down more as a precautionary measure. Rodon could miss several starts at the beginning of April.
The injuries are not confined to pitchers. Outfielder Harrison Bader was the first position player that the Yankees placed on the injury list. Bader joined the Yankees last summer in a trade with the St. Louis Cardinals in an effort to shore up their defense with a Gold Glove outfielder, while adding speed on the basepaths. Bader was expected to start in center field, but an oblique injury that keep him out for a couple of months.
Little Pedro Time?
Right-handed ace Gerrit Cole will take the mound on Opening Day, but Severino was expected to pitch in the second game of the season.
Nestor Cortes, a savvy-lefty who came out of nowhere last season with a 12-4 record and 2.44 ERA, began Spring Training much later due to a hamstring injury. Cortes is expected to return to the rotation in early April, and he's on a mission to prove last season's success was not a fluke.
Domingo German and Clarke Schmidt thought they'd be fighting for the fifth spot in the rotation. Both right-handed starters will take the mound for the Yankees in the first week of the season. German/Schmidt duo will temporarily replace Cortes and Rodon in the rotation.
The Yankees are high on pitching prospect Dievi Garcia, a righty from the Dominican Republic, who has drawn comparisons to Hall of Fame pitcher Pedro Martinez. Scouts nicknamed him "Little Pedro" because his throwing motion was eerily identical to Martinez. Garcia who had a taste of life in "The Show" with eight spot starts in the last two seasons. He went 3-4 with a 5.27 ERA and 1.24 WHIP.
The Yankees brass wanted Garcia to begin the season in Triple-A and call him up later in the year as an injury replacement. However, with Severino out, Garcia could begin